Uit die Innibos 2019 argief

Kom kyk na 'n konsert met die beste stemme in Suid-Afrika. Ruhan du Toit se vertolking van Sound of Silence en Emo en Tarryn Lamb se onvergeetlike vertolking van Shallow is maar enkele van die hoogtepunte in hierdie konsert vol ikoniese songs. Voeg hierby Theuns Jordaan en Riana Nel en jy het 'n vertoning met talle hoendervleis-oomblikke.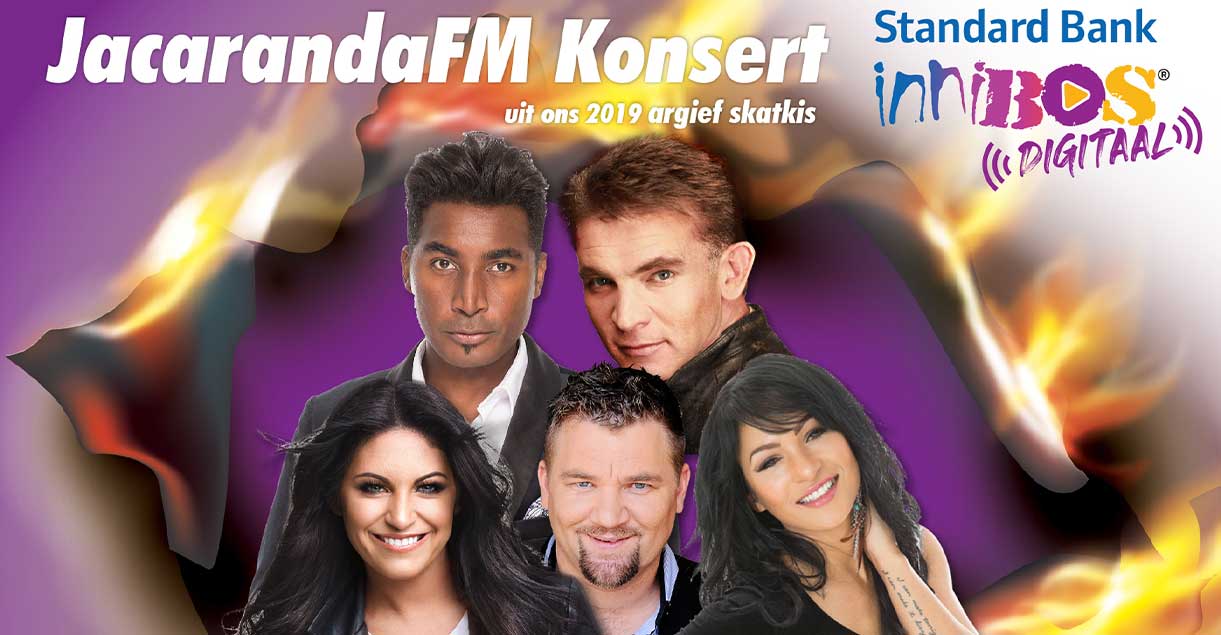 GENRE:
Music
ARTISTS FEATURED:
Theuns Jordaan, Riana Nel, Emo Adams, Tarryn Lamb and Ruhan du Toit
AVAILABLE FOR:
You will have 72 hours access to the stream from time of purchase.
RATED:
Family
VIEWING TIME:
110 Minutes
IMPORTANT INFORMATION
You will need a reasonable internet speed and a few gigs of data to view.
The streaming concert will work on Windows, Mac, iPhone, Android and more.
All Ages