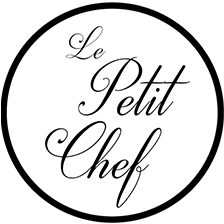 'Le Petit Chef : Au Naturel' is a brand new, one-of-a-kind dinner party entertainment experience. Using 4K 3D projection technology, perfectly synchronized with 360° motion graphics and outstanding audio design, Le Petit Chef transports guests into his virtual 3D worlds filled with amazing objects and surprising effects that will take you back to the root of all flavour - a magical mix of fragrances, textures and flavours transforming monotony into intrigue...

THE "WORLD'S SMALLEST CHEF" IS MAKING A LONG-AWAITED "UN GRAND RETURN TO THE CITY OF GOLD".


Whoever said that "all that glitters isn't gold" has clearly never attended the
Le Petit Chef Southern Africa
theatre of dining presented by
DinnerTimeStoriesSA
. If you want to see proof - THE WAIT IS OVER! The small but seismic culinary event that is
Le Petit Chef
has returned to Jozi...
Oui amis
we can officially confirm it is true.
Excited to visit old friends, and have the opportunity to blow the minds of those Gautengers he has not met,
Le Petit Chef : Au Naturel
will be a first in Honeydew bringing thrills to audiences at the fresh Blueberry Hill Hotel. He cordially invites you to return to his brand-new show, to partake in all things culinary and social - 3D storytelling, accompanied by a six-course dining and entertainment extravaganza.
HONEYDEW - JOHANNESBURG, SOUTH AFRICA
On the sanitized and appropriately distanced tabletops of the of the Blueberry Hill Hotel this tiny chef will surpass the greatest of your expectations,
and make the city of Johannesburg truly sparkle!
In
Le Petit Chef : Au Naturel
we are all about transforming the small and the simple into something never seen before.
NEVER a tasteless moment.
#LePetitChefSA #DinnerTimeStoriesSA
For Media Enquires please contact:
Paul Rouessart | Owner DinnerTimeStoriesSA & Le Petit Chef SA
info@LePetitChef.co.za | info@DinnerTimeStories.co.za
Le Petit Chef as an individual, and as an event, understands the power of those things small, and as such has implemented extensive COVID-19 protocols to protect diners and the fully COVID trained staff alike, to safeguard your health.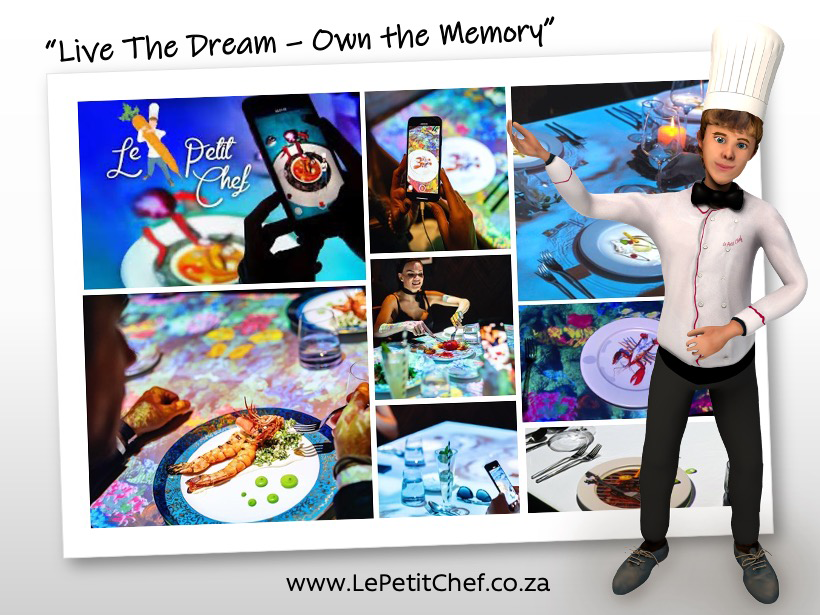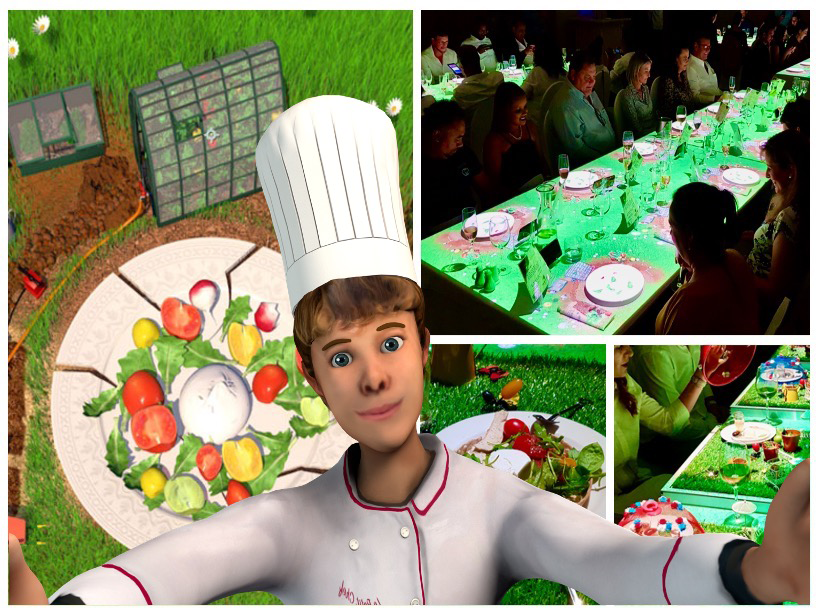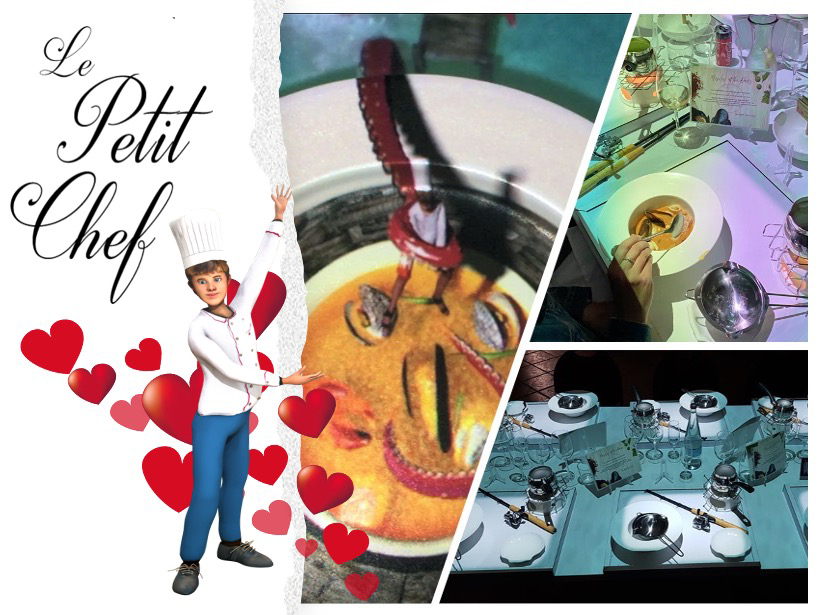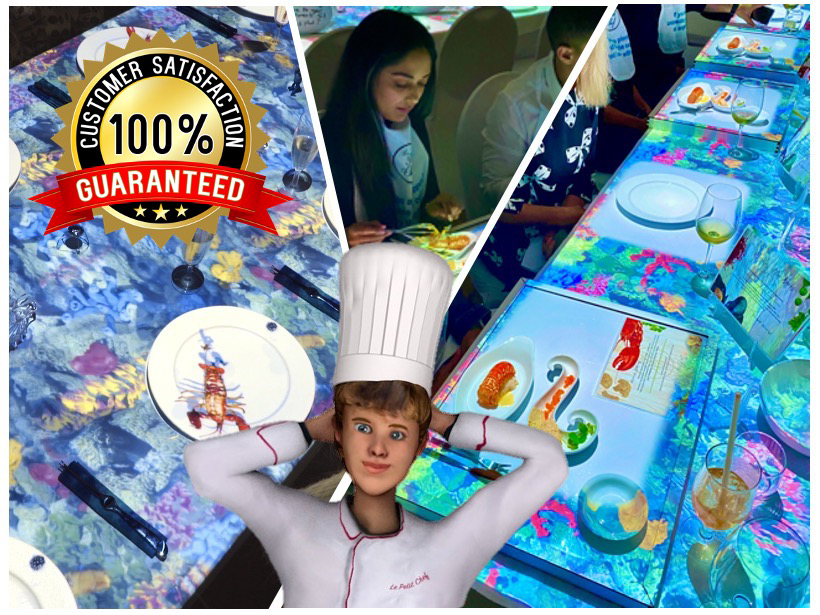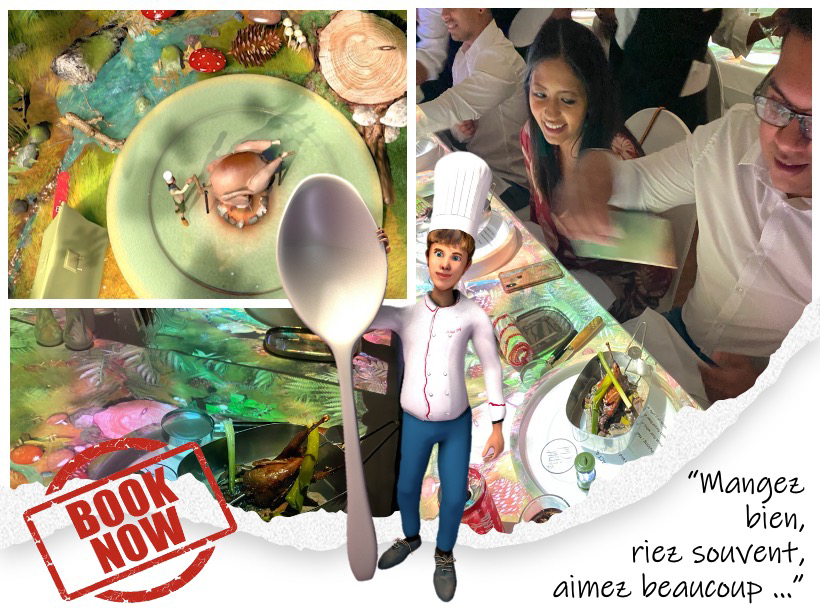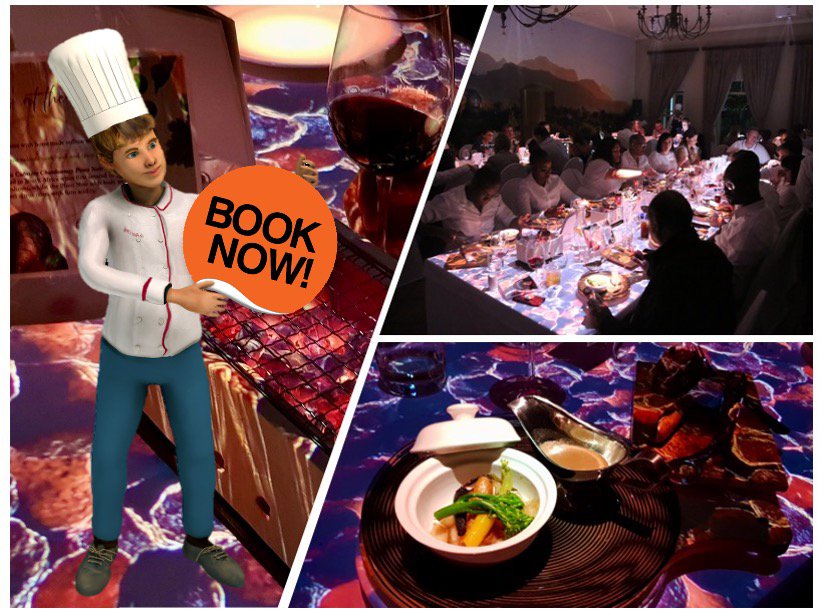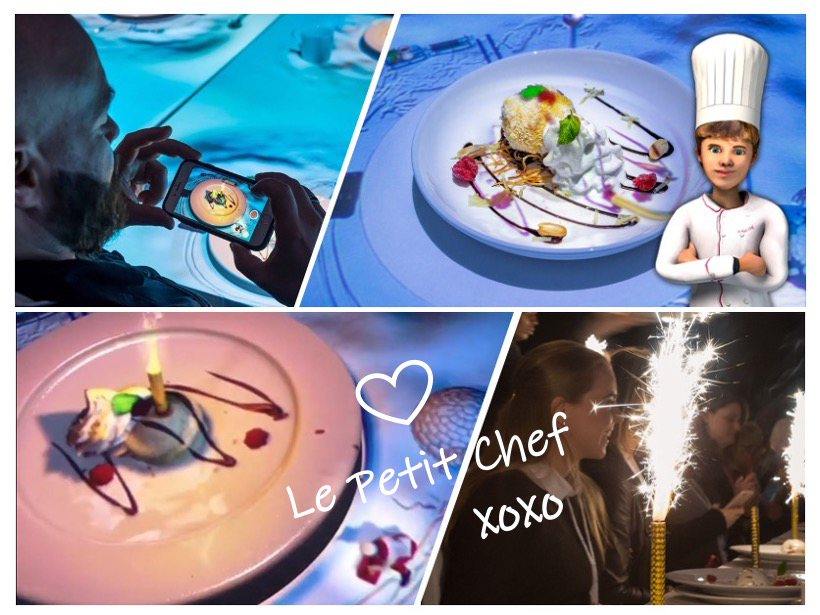 Menu & Dietary Requirements:




Le Petit Chef's menu is never revealed - it accommodates vegetarians and pescatarians with or without seafood options.



• The menu contains no pork, no beef and/or alcohol and is Halaal (from a Halaal Butcher with certification) / Kosher friendly, but not wrapped certified - unfortunately, due to the nature of the show and the props used this is impossible to achieve.
• The only nuts will be in the chicken course which we can arrange to have removed.
• The portions for each act of the show are plated up in specific props that allow for a guest to pick and choose.
• If you do not wish to eat a specific aspect of the meal it can be left aside without it spoiling your dining experience in any way.
• We serve 6/7 courses.
• Come hungry, the food is plentiful and there will be NO need to get a takeaway on the way home.
• Vegetarian, vegan, gluten-free, Halaal/ Kosher friendly and worried you might miss out? Never fear!

Le Petit Chef SA and Executive Chef Nonjinge are the best qualified dynamic duo ready and able to accommodate all dietary needs.
All dietary requirements are dealt with when you check-in on the day of the show.
Full details can be found by visiting our website: www.LePetitChef.co.za or www.DinnerTimeStories.co.za
Check In Process:
To Protect our diners and staff and to prevent a potentially high-risk person from entering the show, diners are required to be screened on arrival
Completing and signing a questionnaire as specified by the regulations
Allowing their temperature to be scanned with a thermal scanner. If a diner's temperature falls within the normal range and they do not show any symptoms they will be required to sanitise their hands and proceed to check-in. If a guest's temperature is high (37.5 +) and/ or they have symptoms of the virus they will not be allowed to check-in and will be reffered to a medical facility as specified by NICD
Health & Safety Protocols
All staff have received training on COVID-19 preventative measures and hygiene protocols
Educational Signage is displayed for both staff and guests
Staff are provided with personal protective equipment in line with regulations along with additional hygiene resources
Biohazard boxes are provided for the safe disposal of PPE as required
Filming & Photography
Our events are Photographed and Filmed. By entering the show, you agree and acknowledge that you have been informed that you may be photographed and recorded as part of a release for commercial purposes in home video and/or any media now known or hereafter advised, and that you hereby grant DinnerTimeStories SA - Le Petit Chef an irrevocable licence in perpetuity throughout the universe, to use your likeliness and voice to be included therein without compensation, credit or other considerations being made to you. If you do not wish to be photographed or recorded on these terms, kindly do not proceed to enter the show.

Full details can be found by visiting our website: www.LePetitChef.co.za or www.DinnerTimeStories.co.za