Spesiaal opgeneem vir Innibos Digitaal.

Die geliefde Liewe Heksie, wat terloops op 24 April verjaar, kruip geslag n&aacute geslag diep in kinderharte. Sy sukkel soms met lang woorde, maar gelukkig is Blommie die Kabouter en haar geliefde Matewis die kat altyd naby. Maar toe Casper die tuindwerg op 'n dag wakker word in Liewe Heksie se tuin, is daar drama van begin tot einde. Want wie is dit agter daardie boom? Kan dit 'n stoute Gifappeltjie wees?
Di&eacute is die laaste Liewe Heksie-storie wat Verna Vels geskryf het.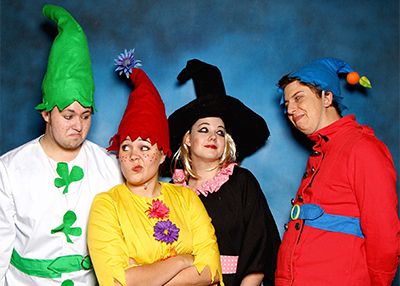 GENRE:
Childrens Theatre
ARTISTS FEATURED:
Debr&egrave Opperman, Ana van Achterbergh, Botha Enslin and Phillru van Achterbergh
AVAILABLE FOR:
You will have 72 hours access to the stream from time of purchase.
RATED:
Family
VIEWING TIME:
40 Minutes
IMPORTANT INFORMATION
You will need a reasonable internet speed and a few gigs of data to view.
The streaming concert will work on Windows, Mac, iPhone, Android and more.