Spesiaal opgeneem vir Innibos Digitaal.

Die Rainbow Nation spreek ons aan. In Afrikaans! Uit die mond van die Bruinman van Suid-Afrika, die afstammelinge van die Khoi en die San wat eerste die vlaktes, berge en valleie "geroam" het.
Hoe het die Rainbow Nation ontstaan en hoekom? Dit was so bietjie soos 'n huwelik.
En 'n huwelik is vrek moeilik - veral as daar cultural en economice differences tussen die twie parties is. Is d&iacutet hoekom dit nie gewerk het nie, en was die Rainbow Nation nie maar dalk van die begin af honnerde jaare gelede hiesa nie? Daa's questions ... en daa's answers. Kom checkt 'it yt!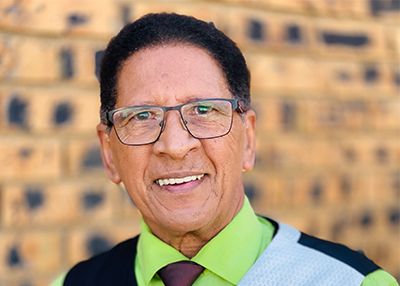 GENRE:
Comedy
ARTISTS FEATURED:
Simon Bruiners
AVAILABLE FOR:
You will have 72 hours access to the stream from time of purchase.
RATED:
PG
VIEWING TIME:
40 Minutes
IMPORTANT INFORMATION
You will need a reasonable internet speed and a few gigs of data to view.
The streaming concert will work on Windows, Mac, iPhone, Android and more.