Aktrise en woordkunstenaar Elsab&eacute Daneel snoer kragte saam met musikant en skrywer Wilken Calitz om ou en nuwe gedigte musikaal te laat opklink.
Klanke word op die verhoog opgedis, opgeneem, verwerk, ge-'loop' en dan vermeng met voordrag om die verse tot op die been te ontgin. Musiektegnologie en woordkuns vermeng sodat jy ou bekende gedigte nog nooit s&oacute gehoor het nie.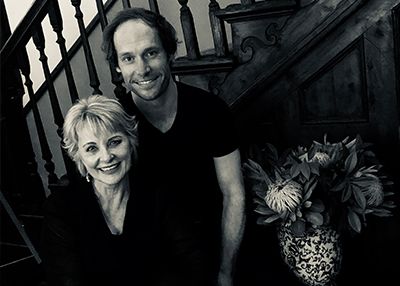 GENRE:
Poetry and Music
ARTISTS FEATURED:
Elsab&eacute Daneel en Wilken Calitz
AVAILABLE FOR:
You will have 72 hours access to the stream from time of purchase.
RATED:
Family
VIEWING TIME:
40 Minutes
IMPORTANT INFORMATION
You will need a reasonable internet speed and a few gigs of data to view.
The streaming concert will work on Windows, Mac, iPhone, Android and more.