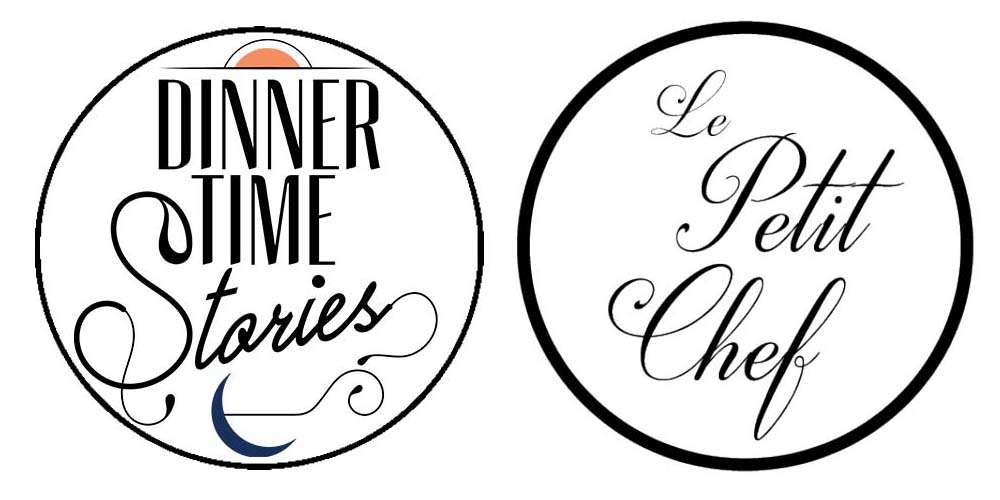 The world's "smallest chef" is back again with a compelling new menu and story!
For the FIRST time in the SA, Le Petit Chef shares all his secrets and teaches his guests


"How To Become The World's Greatest Chef"!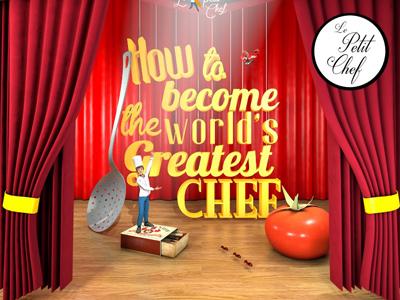 In this
NEW
chapter, expect 3D tabletop projections with an ever-changing array of decorations, props and more, with a brand-new menu designed to delight diners for over 3 hours of fun-dining and entertainment. Go on a time-traveling adventure, as your table and dinner plate unfold into a mesmerizing work of art, all while staying seated at your table.
This multisensory spectacle lures you into the world of
Le Petit Chef
as he dances across your plate, unpacking his journey to becoming the World's Greatest Chef, bringing you with him to learn along the way.
We are taking it to the next level as we always do!!!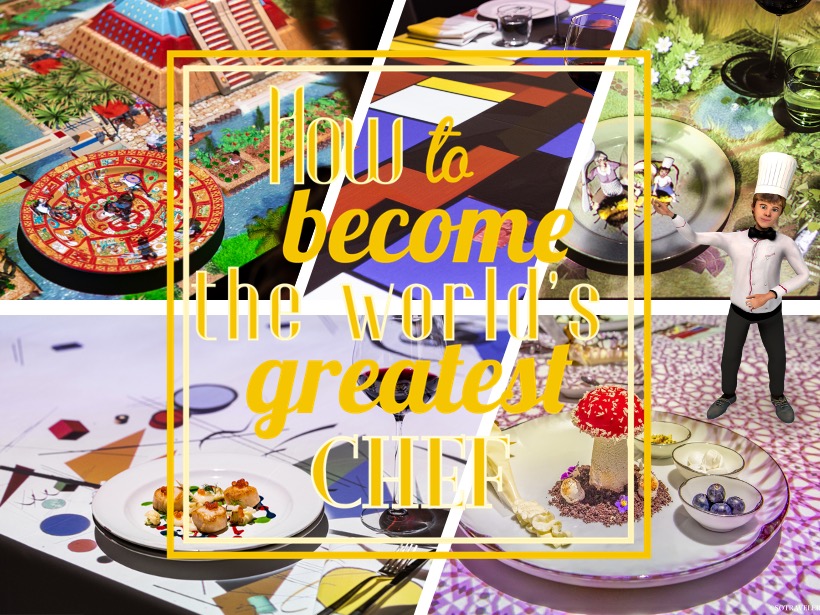 "It's time to learn from the best,"
Le Petit Chef
"I am the world's greatest gastronomic sensation, and it is time to share my wisdom with you all."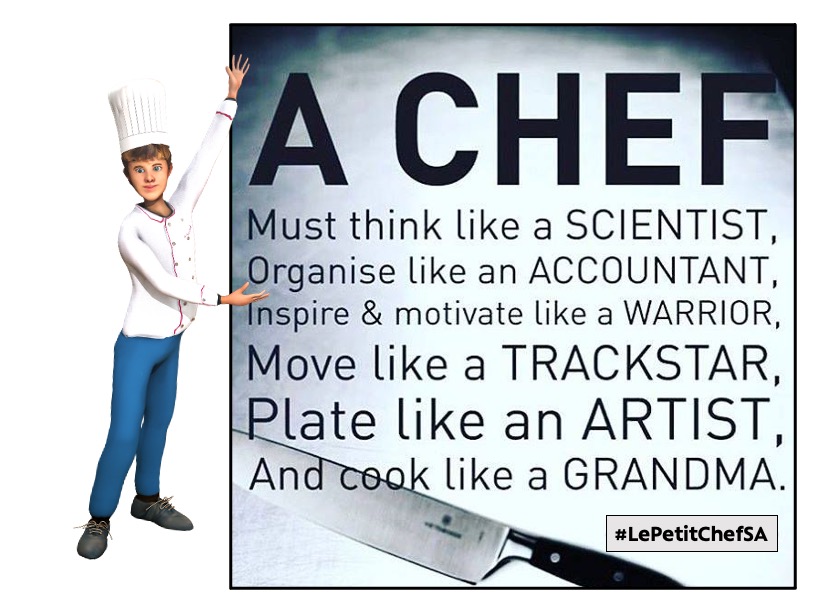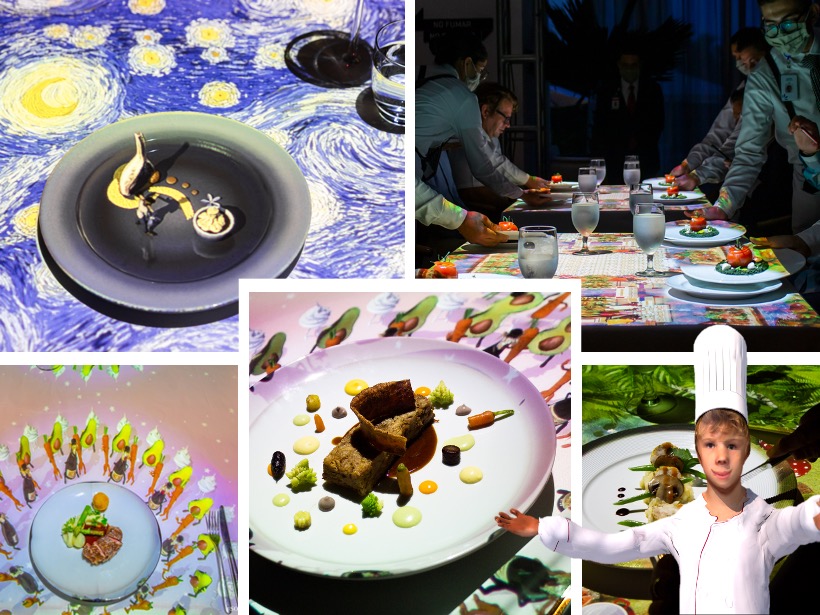 Le Petit Chef
is for adventurers who reject monotony and embrace the gourmet, so bring a friend and make a memory for life.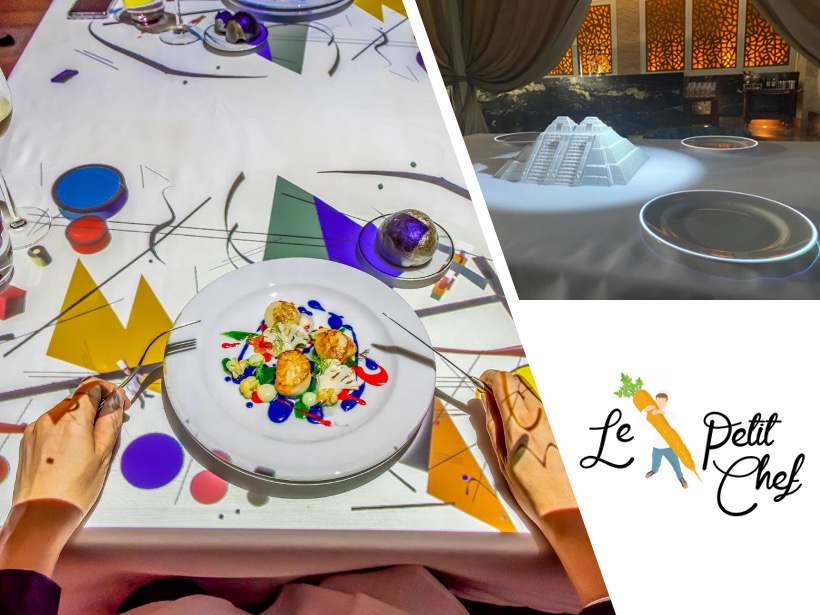 As always, the run-time of this show is finite, so
BOOK TICKETS NOW
to avoid disappointment.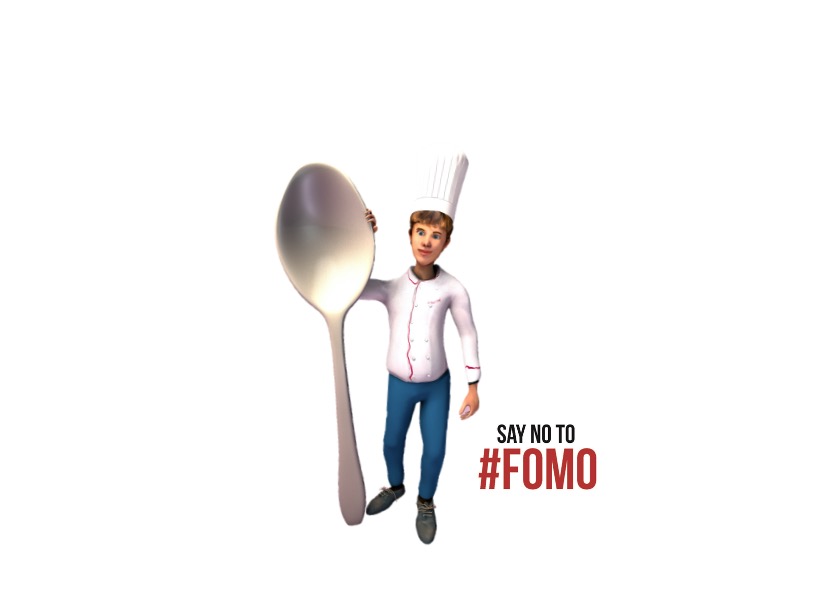 Le Petit Chef's
latest home of choice is the exquisite
54 on Bath Hotel
.
Boutique hospitality and luxury combine in leafy Rosebank to create the perfect canvas for
Le Petit Chef
to work his magic.
Known for its impeccable food, its stellar service and its elegant French inspired furnishing and accommodation, you're in good hands when spending some time with "the world's smallest chef".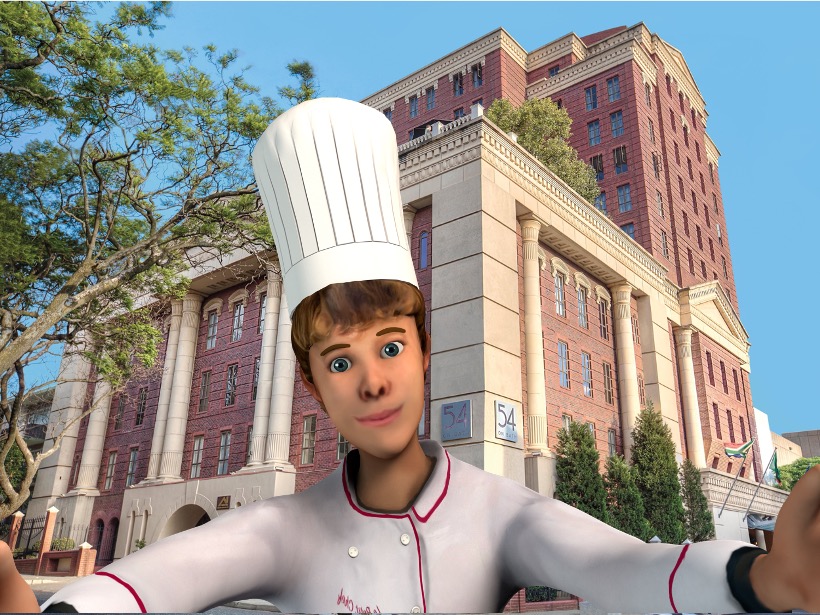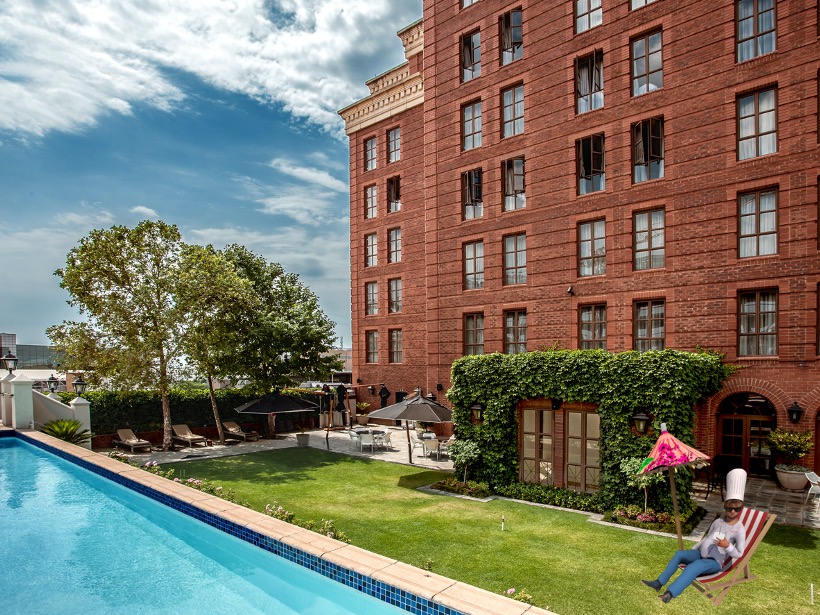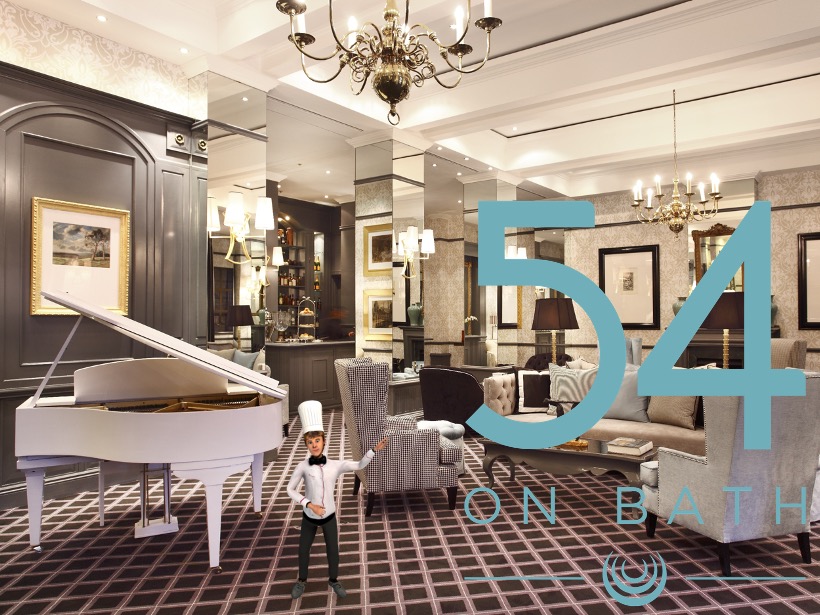 NEVER a tasteless moment - BOOK NOW!
#LePetitChefSA #DinnerTimeStoriesSA
For Media Enquires please contact:
Paul Rouessart | Owner DinnerTimeStoriesSA & Le Petit Chef SA
info@LePetitChef.co.za
|
info@DinnerTimeStories.co.za
Menu & Dietary Requirements:




Le Petit Chef's menu is never revealed - it accommodates vegetarians and pescatarians with or without seafood options.



• The menu contains no pork, no beef and/or alcohol and is Halaal (from a Halaal Butcher with certification) / Kosher friendly, but not wrapped certified - unfortunately, due to the nature of the show and the props used this is impossible to achieve.
• The only nuts will be in the dessert presentation - which we can arrange to have removed.
• The portions for each act of the show are plated up in specific props that allow for a guest to pick and choose.
• If you do not wish to eat a specific aspect of the meal it can be left aside without it spoiling your dining experience in any way.
• We serve 6/7 courses.
• Come hungry, the food is plentiful and there will be NO need to get a takeaway on the way home.
• Vegetarian, vegan, gluten-free, Halaal/ Kosher friendly and worried you might miss out? Never fear!

Le Petit Chef and Executive Chef Donaldson Madubela are the best qualified duo and ready and able to accommodate all dietary needs.
All dietary requirements are dealt with when you check-in on the day of the show.
Full details can be found by visiting our website: www.LePetitChef.co.za or www.DinnerTimeStories.co.za
Enter at own risk
All who enter DinnerTimeStoriesSA - Le Petit Chef, hereby agree to the following EXCLUSION OF LIABILITY - DinnerTimeStoriesSA - Le Petit Chef all contractors and any of its directors, officials, sponsors, agents, producers and employees shall not be liable to any visitor at the event for any personal injury or death, or the loss (including a claim for loss of support) or damage to any property of whatsoever nature belonging to the visitor, and whether caused by reason of default or negligence of any of the said persons. The company will not be held responsible for any damages, fire or theft of vehicles or injury to persons howsoever caused. Vehicles parked on or the surrounding the premises is done so at the owner's risk. The terms of this notice are severable. Should any legislation restrict or prohibit the effect of this notice, or any part thereof, such restriction or prohibition shall not invalidate the remainder of this notice. The following items are prohibited and may not be brought into the venue: firearms, knives, food and beverages or any item deemed not suitable for admission by security.
ALCOHOL IS NOT FOR SALE TO PERSONS UNDER THE AGE OF 18. DRINK RESPONSIBLY.
No uncorked/opened alcoholic beverages may be removed from the event.
Thank you - DinnerTimeStoriesSA - Le Petit Chef Management
Allergens - Attention Guests With Food Allergies
Please be aware that our kitchen offers products that may contain or come into contact with common allergens, such as dairy, eggs, wheat, soybeans, tree nuts, peanuts, fish, shellfish, sesame or wheat.
At DinnerTimeStoriesSA | Le Petit Chef Southern Africa, we make every effort to identify ingredients that may cause allergic reactions for those individuals with food allergies.
Effort is made to instruct our food production staff on the severity of food allergies.
While we take steps to minimize risk and safely handle the foods that contain potential allergens, please be advised that cross contamination may occur, as factors beyond our reasonable control may alter the formulations of the food we serve, or manufacturers may change their formulations without our knowledge.

Customers concerned with food allergies need to be aware of this risk.
DinnerTimeStoriesSA | Le Petit Chef Southern Africa, will not assume any liability for adverse reactions to food consumed, or items one may come in contact with while eating our products.

Please be advised consuming raw, cooked to order or under-cooked meat, poultry, seafood, shellfish or eggs may increase your risk of food borne illnesses, especially if you have certain medical conditions.
Naturally, thoroughly cooking meats, poultry, seafood, shellfish or eggs reduces the risk of food borne illnesses.

We are able to accommodate some special dietary requirements and food allergies.
Filming & Photography
Our events are Photographed and Filmed. By entering the show, you agree and acknowledge that you have been informed that you may be photographed and recorded as part of a release for commercial purposes in home video and/or any media now known or hereafter advised, and that you hereby grant DinnerTimeStories SA - Le Petit Chef an irrevocable licence in perpetuity throughout the universe, to use your likeliness and voice to be included therein without compensation, credit or other considerations being made to you. If you do not wish to be photographed or recorded on these terms, kindly do not proceed to enter the show.

Full details can be found by visiting our website: www.LePetitChef.co.za or www.DinnerTimeStories.co.za