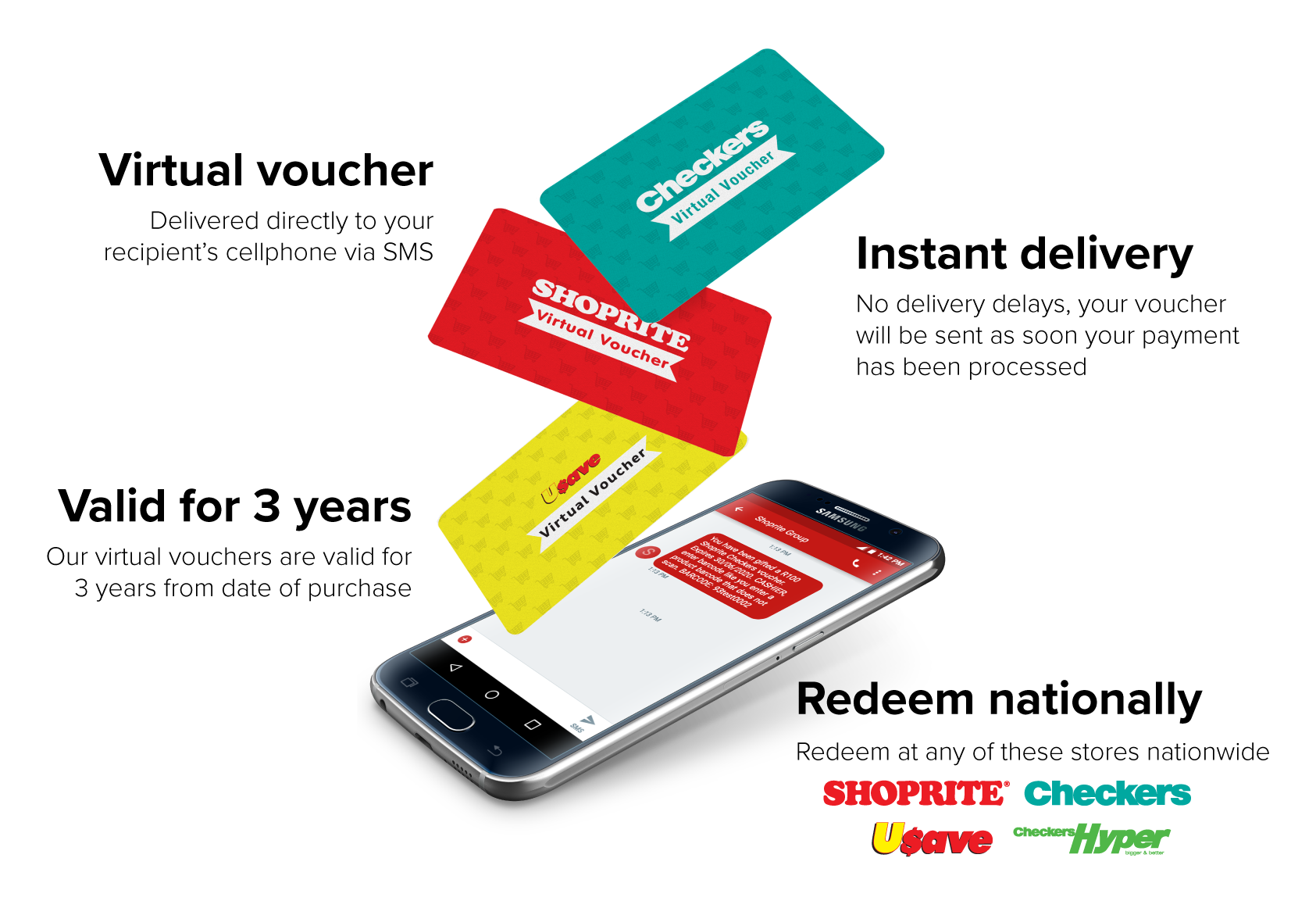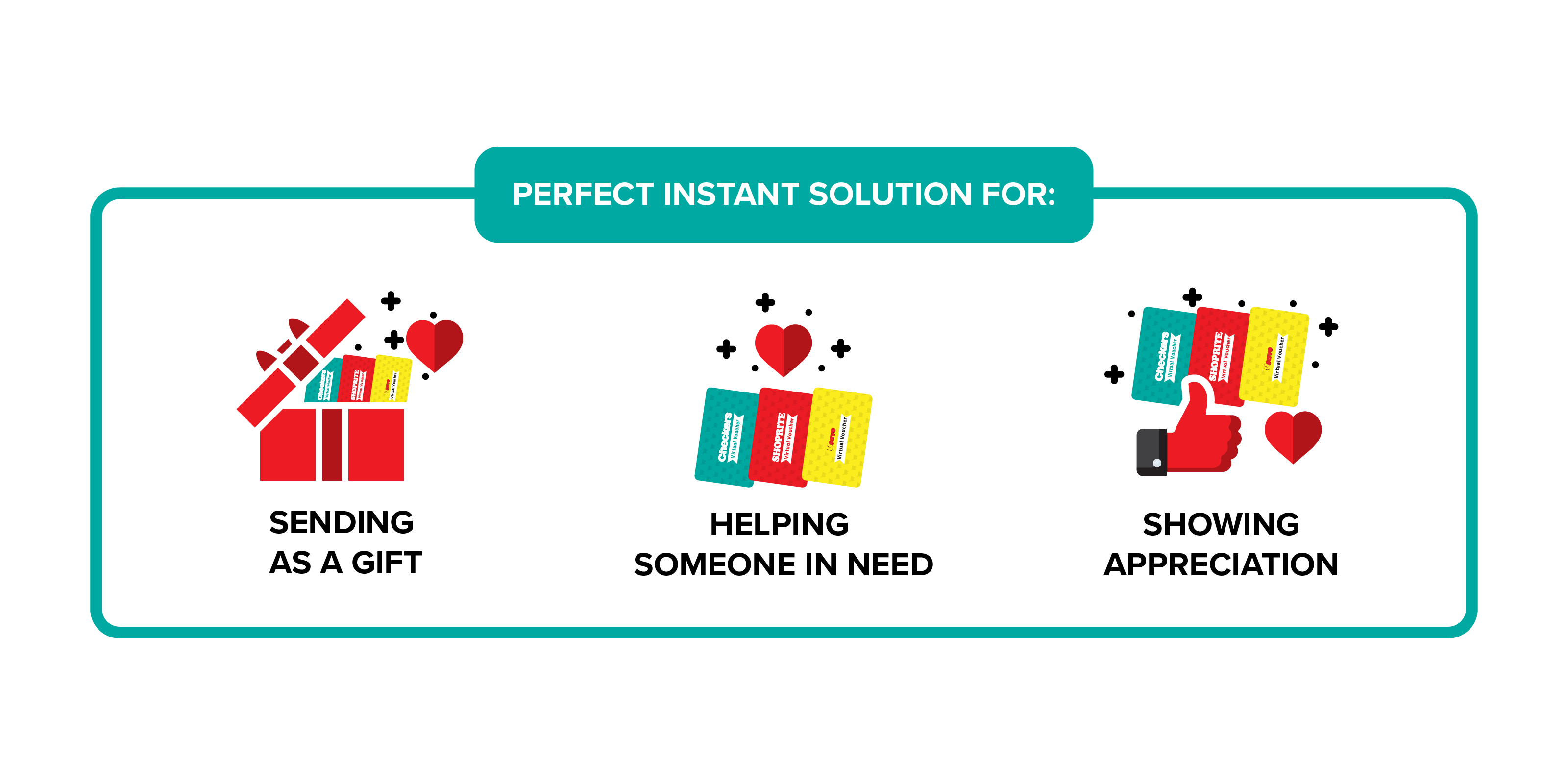 Now you can send Food Vouchers directly to someone's phone via SMS! It's the perfect way to help someone in need or to say thank you.

IMPORTANT
The virtual vouchers can be redeemed immediately once received - no delays.
Please make sure that you enter your recipient's cellular details correctly as once the voucher has been sent it cannot be recalled.
The virtual voucher will be sent directly to your recipient from our system, please let them know that they will be receiving the voucher so that they don't think it's spam.
ORDERING IN BULK?
VIRTUAL VOUCHERS TERMS AND CONDITIONS
Use this virtual voucher at any Checkers, Shoprite or Usave store nationwide.
How it works:
This virtual voucher can only be used in-store and cannot be used online.
This is a virtual voucher that will be sent via SMS to your recipient's cellphone within 1 hour of placing your order.
The SMS should be kept until the voucher has been redeemed.
Vouchers can be redeemed only once.
Vouchers cannot be redeemed at Usave mobile stores, MediRite Pharmacies or at Money Market counters.
No change will be given if the value of the purchase for which the voucher is used is less than the value of the voucher.
If the full value of the voucher is not going to be redeemed in one transaction, the remaining value will be loaded onto a gift card in store.
Vouchers cannot be exchanged for cash.
Should the voucher be lost or stolen, neither Shoprite & Checkers nor its agents will be liable for any reimbursement of any kind.
Vouchers are valid for a 3-year period from the date of purchase.